Giant Pink Teddy Bears are located at Risky Reels, which is in this clearing of trees west of Frenzy Farm. There's been lots of in-game activity at Risky Reels as of late, so most players probably know where it is.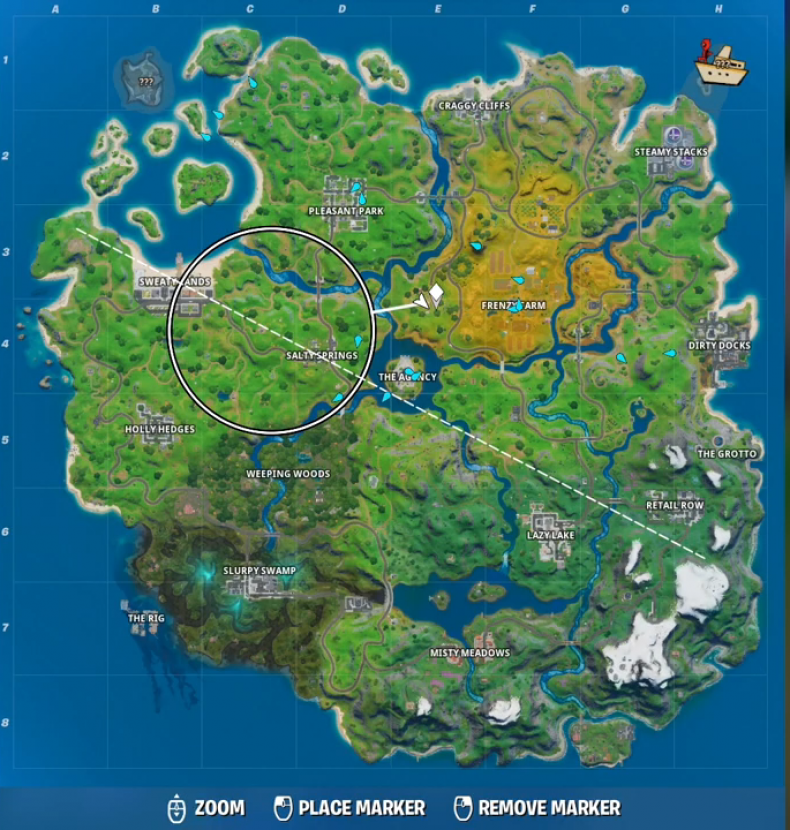 When you get there, you'll see lots of Giant Pink Teddy Bears that look like this. There are plenty of free v bucks generator around, so you shouldn't have much trouble finding one over the course of one or two matches. All you've got to do is press the corresponding key to "pick up," and then you can carry the bear for the required distance of 100 meters. As long as you avoid being Eliminated in the process, you'll get easy credit for this challenge.
That's all you've got to do to carry a Giant Pink Teddy Bear 100 meters in Fortnite.
Fortnite Week 9 Midas Challenges
The task of carrying a Giant Pink Teddy Bear in Risky Reels 100 meters is just one objective on the larger list of Midas Challenges robux generator Week 9. In case you haven't checked them out in-game yet, here are the challenges:
Search Chests in different named locations (six)
Deal damage to players with Sniper Rifles (300)
Upgrade a weapon to Legendary rarity at an Upgrade Bench (one)
Search a Llama, Legendary Chest or Supply Drop (one)
Deal damage to a Choppa with a passenger or pilot inside (100)
Collect XP Coins (five)
Carry a Giant Pink Teddy Bear found in Risky Reels 100 meters (100)
Search Midas' Golden Llama between a junk yard, gas station and an RV campsite (one)
Gather intel during Spy Games operation matches (10)
Earn Survival, Combat or Scavenger gold medals (three)
Those are all the Midas Challenges players will find in Week 9. When Week 10 begins, completionists will have one more special mission to pledge their loyalty to Shadow or Ghost for a special Midas skin variant. For now, though, this list appears to feature all the challenges you need.
Fortnite is available now on PS4, Xbox One, Switch, PC and mobile.
What are your thoughts on Fortnite's Midas Challenges? Did you find a Giant Pink Teddy Bear at Risky Reels? Tell us in the comments section!